Professor Wants TO SEE ALL HIS Students Nude: Threatens to FLUNK Them
A professor of visual arts at University of California San Diego has a shocking requirement for his class. Students must perform NAKED as part of the final exam to pass his class.
This mandate has at least one female student's mother FURIOUS, as anyone could understand. This weird requirement is beyond twisted – but he's defending it, tooth and nail: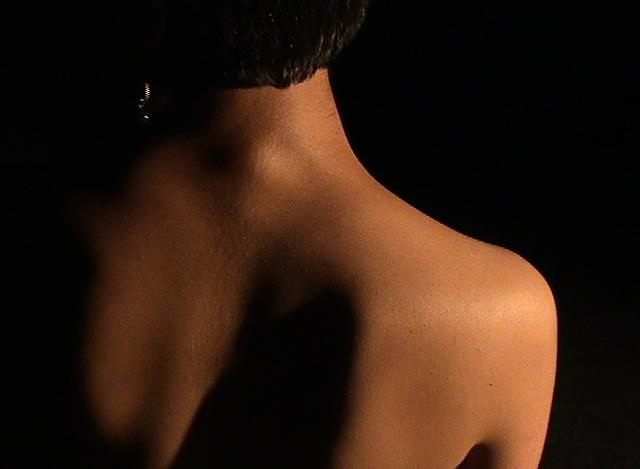 The class, "Performing for the Self," is made up of a series of "gestures," and the final gesture – called "Erotic Self" – consists of the students and their male professor getting naked in a room lit only by candlelight, ABC News reported – adding that students have to be nude to pass the final.

The professor, Ricardo Dominguez, told the news outlet that the exam is "all very controlled," and added students know what is expected, that if they are uncomfortable with the final "gesture" they should not take the class.

The mother, who asked to remain anonymous, told ABC she is outraged by the assignment. "There is a perversion going on here," she said. "Shame on him and shame on the university."

"It bothers me. I'm not sending her to school for this," added the mother, who sounds like she was holding back tears. "How terrible. This sucks. This is just wrong. And to blanketly say, 'You must be naked in order to pass my class,' it makes me sick to my stomach.'"

But the professor alleges he's taught the class that way for 11 years with no complaints.

After news of this final exam spread, school officials apparently released statements to concerned San Diego residents who emailed the school that walk back the professor's own admission in a telephone interview to the news agency that it's a requirement:

"The options are clarified in the class. Students learn that they can do the gesture in any number of ways without actually having to remove their clothes. There are many ways to perform nudity or nakedness, summoning art history conventions of the nude or laying bare of one's 'traumatic' or most fragile and vulnerable self. One can 'be' nude while being covered."
Ok, last time I checked, you needed clothes off to be nude. This guy obviously gets off on students getting naked in front of him, looking for the easy A to pass. How sick and twisted can you get?
These are the people teaching our kids, and it is absolutely sickening to think that he is teaching that nudity is a way to get a good grade. I cannot imagine the possible 'lesson' here. I mean, isn't it possible he has been covertly recording these kids for his later viewing pleasure?
It just makes me sick to my stomach. I can only hope that he is removed from his position ASAP and any tenure revoked. What a sick freak.
H/T: College Fix
After news of this final exam spread, school officials apparently released statements to concerned San Diego residents who emailed the school that walk back the professor's own admission in a telephone interview to the news agency that it's a requirement:
"The options are clarified in the class. Students learn that they can do the gesture in any number of ways without actually having to remove their clothes. There are many ways to perform nudity or nakedness, summoning art history conventions of the nude or laying bare of one's 'traumatic' or most fragile and vulnerable self. One can 'be' nude while being covered."
UC San Diego professor clears up art class requirements, says students given options for final exam
Written by Katie McGuire. Follow Katie on Twitter @GOPKatie, on Facebook, or email the author at [email protected]