Well, I can't say I'm surprised by this recent news of the departure of Steven Bannon from Breitbart News. I'm not sure even if Andrew Breitbart were alive, that he would be too happy with Bannon right about now. Times change. People change and good or bad, Steven Bannon definitely changed.
Former White House chief strategist is leaving his position as executive chairman of Breitbart News, the media organization announced Tuesday.
A statement from Breitbart noted that Bannon will continue to work with the company "on a smooth and orderly transition."
Bannon's departure comes amid controversy over remarks he made to author Michael Wolff.
In Wolff's latest book, Bannon questioned the mental fitness of President Donald Trump and made disparaging statements about the president's son, Donald Trump Jr, according to The New York Times.
Following that controversy, Bannon was heavily criticized by the president.
"Steve Bannon has nothing to do with me or my presidency," Trump said of his former adviser, according to The Hill. "When he was fired, he not only lost his job, he lost his mind."
For his part, Trump, continued to slam Bannon on Twitter.
"Michael Wolff is a total loser who made up stories in order to sell this really boring and untruthful book. He used Sloppy Steve Bannon, who cried when he got fired and begged for his job," Trump tweeted last week.
Michael Wolff is a total loser who made up stories in order to sell this really boring and untruthful book. He used Sloppy Steve Bannon, who cried when he got fired and begged for his job. Now Sloppy Steve has been dumped like a dog by almost everyone. Too bad! https://twitter.com/gop/status/949395088735723520 …
Bannon also lost the financial backing of Rebekah Mercer, a billionaire family who supports conservative causes.
On Twitter, Trump called that move "smart."
The Mercer Family recently dumped the leaker known as Sloppy Steve Bannon. Smart!
But none of that controversy was evident in Breitbart's statement announcing Bannon's departure.
Posted on Breitbart's website:
Bannon and Breitbart will work together on a smooth and orderly transition.
Bannon said, "I'm proud of what the Breitbart team has accomplished in so short a period of time in building out a world-class news platform."
According to Breitbart CEO Larry Solov, "Steve is a valued part of our legacy, and we will always be grateful for his contributions, and what he has helped us to accomplish."
The departure is not all that surprising.
Back in November, multi-billionaire Robert Mercer,71, dropped two bombshells. He first anounced he was stepping down from his role as co-CEO of hedge fund Renaissance Technologies, LLC. Then, he announced he was selling his stake in Breitbart News.
Mercer penned a statement on both developments, which expressed admiration for Bannon but alluded to differences in their political ideologies.
"I have great respect for Mr. Bannon, and from time to time I do discuss politics with him," he wrote. "However, I make my own decisions with respect to whom I support politically. Those decisions do not always align with Mr. Bannon's."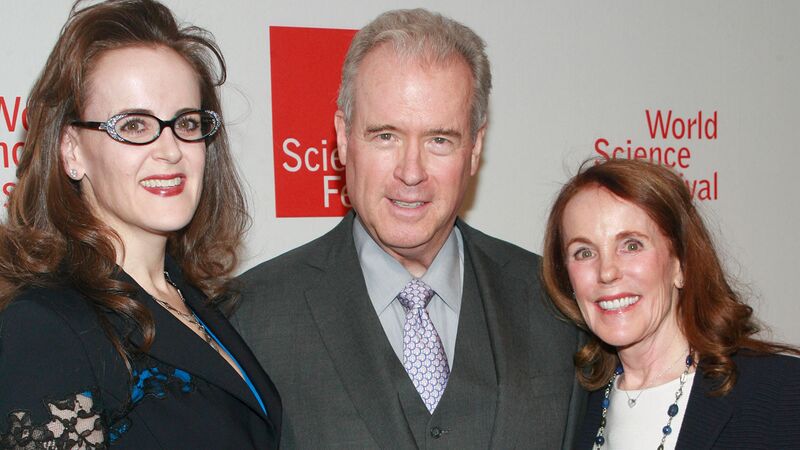 Mercer sold his massive stake in Breitbart News to his daughters, Rebekah Mercer, Jennifer Mercer and Heather Sue Mercer.
On Thursday, the notoriously press-shy Rebekah Mercer — whom Newsmax Media owner Christopher Ruddy has admiringly called "the First Lady of the alt-right" — publicly rebuked Bannon and stood by the president in a statement.
"I support President Trump and the platform upon which he was elected," Mercer said. "My family and I have not communicated with Steve Bannon in many months and have provided no financial support to his political agenda, nor do we support his recent actions and statements."
Ouch! Someone should tell Steve, never play with fire. You will get burned.
Like I said, it's a new year and a new day. The Mercers are all about the bottomline and business. They did what they felt was best for their business.
Bannon became a 'loose cannon' as far as Trump was concerned.
Still many may say that without Bannon and the Mercers, there would not be a Trump presidency. Who knows?
One thing is for sure, Brietbart has not been the same since Andrew Breitbart passed away.