"Snap-Chomp" – New App Identifies Total Idiots!
Want to know what happens when you combine "selfies" with Snapchat? You get some TOTAL idiots!
For those not familiar with a selfie, it's when someone takes a self-portrait usually with a digital camera and then shares it on social media – Facebook, Instagram, Twitter, Snapchat, etc. I'm not into selfies, but I'm sure you know of some people who are and I bet they even have a selfie-stick.
Now combine this…a selfie with "Flat Creek Floyd". Who is "Flat Creek Floyd" you say? Oh, just a little alligator down by the swamp…who looks like this:
Yes. That's right! Some idiot wanted to take a selfie with "Flat Creek Floyd". Stupid is as stupid does, as Forrest Gump would say.
Here's the story:
Fearing Snapchat could take an ugly turn toward "snap chomp," police are warning people not to take selfies with an alligator in suburban Atlanta.
Peachtree City police also advise residents not to feed the 6-foot gator known as "Flat Creek Floyd" as he soaks in the sun on Flat Creek, about 30 miles southwest of downtown Atlanta.
Peachtree City police Lt. Mark Brown tells WSB-TV (2wsb.tv/1VUBQ8K) that the gator's presence has "gone a little crazy" on social media.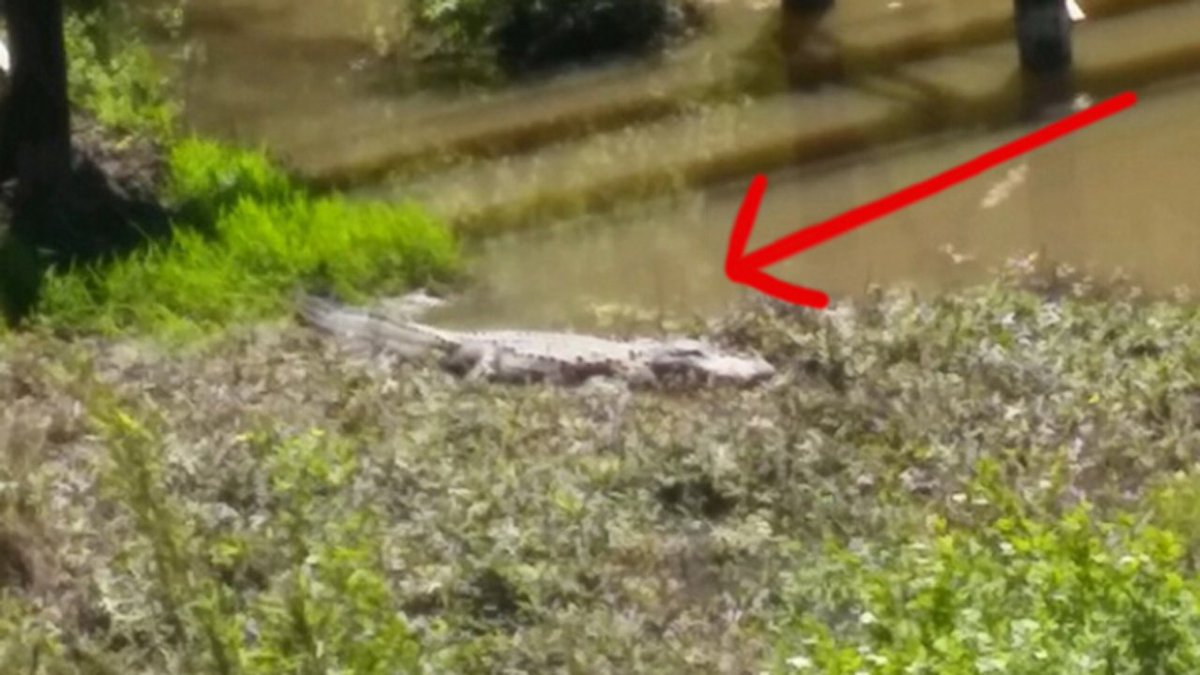 Police say that when Floyd was spotted earlier this month, it was the first alligator sighting in the area in five years. Gators are common in parts of south Georgia, but are not usually seen in metro Atlanta.
I say, when it comes to social media, a selfie and "Flat Creek Floyd"…leave well enough alone, because when danger strikes even a selfie stick isn't going to help you.
The next thing you know we'll be seeing signs posted by Flat Creek: "No Feeding. No disturbing. No selfies." …unless you are an idiot and feel the need for…"Snap-chomp".