Hacker Who Can Bring Down Hillary is Extradited to the US: To Testify?
The guy who discovered Hillary's private email server is coming to the U.S.  Is he coming to testify?
Could this be the end of Hillary?
If she wore a pantsuit with Swastikas on it during the next debate, would her supporters care?
I don't think so… Read about this "Guccifer" guy anyway. I gotta think he has more on her than he's saying:
Guccifer, the infamous Romanian hacker who accessed emails of celebrities and top US officials, will be extradited to the United States, after losing a case in his home country's top court.
Reuters reports that Lehel will come to the US under an 18-month extradition order, following a request made by the US authorities. Details of the extradition have not been made public, however.

Marcel Lehel, a 42-year-old hacker better known by his pseudonym "Guccifer," achieved notoriety when he released an email with images of paintings by former President George W. Bush, including a self-portrait in a bathtub. He also hacked and published emails from celebrities Leonardo DiCaprio, Steve Martin and Mariel Hemingway.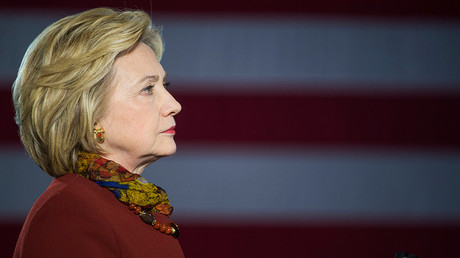 Perhaps most notably, Lehel was also the first source to uncover Hillary Clinton's improper use of a private email account while she was Secretary of State, which the FBI is investigating as a potential danger to national security.

In March 2013, the hacker released to RT and several other news outlets the four memos that had been sent to Clinton from her former political adviser Sidney Blumenthal. The memos contain information regarding the September 11, 2012 attacks on the US diplomatic mission in Benghazi, Libya, as well as the January 2013 hostage crisis in In Amenas, Algeria.
The Department of Justice isn't talking.  Personally, I doubt they care about the Bush paintings or Leo.
Could things be heating up for Hillary?  We can only hope.
---