As protests continue in Ferguson, police are doing what they can to control the crowd without raising tensions.
2014 proved a particularly deadly year for police, with the number of officers shot rising to 50, fifteen of those coming from unprovoked attacks or premeditated ambushes.
Watching events in Ferguson from afar, America's civilian-controlled constabulary force has a right to feel embattled and anxious, especially given a string of ambush attacks on police officers and polls that suggest a new distrust of police among some African-Americans and whites.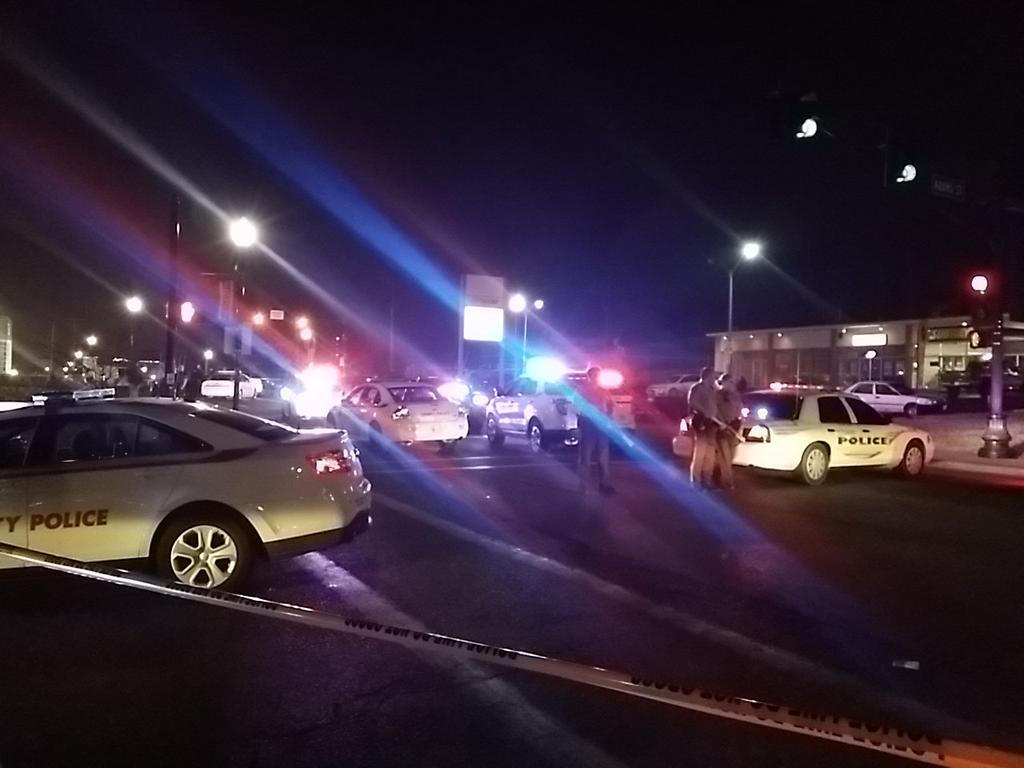 US police officers, after all, already know there's a chance they could be targeted out of nowhere simply by putting on the uniform. Especially when the streets are heavy with menace, awareness and caution remain an officer's best friends, policing experts say.
"We have been telling officers to listen to their instincts and if something doesn't feel right don't hesitate to call for backup," writes Elizabeth Espy, a civilian spokeswoman at the Atlanta Police Department, in an email. "Go to calls in pairs of possible.  Be vigilant as always."
A candlelight vigil for peace:
Activists came together Thursday night as the hunt continued for the suspects who shot two police officers in Ferguson, Missouri.
What started as a relatively calm protest outside the Ferguson Police Department on Wednesday evening unraveled shortly after midnight when gunshots were fired, hitting two police officers.
At a predawn press conference, St. Louis County Police Chief Jon Belmar said the two officers had been taken to Barnes-Jewish Hospital with non-life-threatening but "very serious gunshot injuries."
One of the officers, a 41-year-old who has been with the St. Louis County Police for 14 years, was shot in the shoulder. The other, 32 and a Webster Groves police officer of seven years, was hit in the face. The suspects have not yet been identified.
About 70 protesters had gathered outside the Ferguson Police Department on Wednesday evening hours after Police Chief Tom Jackson announced he'd be stepping down. It was the second major resignation in two days — Ferguson City Manager John Shaw resigned a day earlier — following a scathing Department of Justice report detailing systemic law enforcement abuses against Ferguson's African-American residents.
Sign up to get alerts from Joe!