Police in Missouri yesterday arrested twenty-year-old Jeffrey Williams for a variety of charges in the shooting of two police officers in Ferguson last week. Professional protest leaders who seem to of taken up permanent residence in Ferguson say they don't know Williams. Of course, they also think Michael Brown was just a sweet kid probably trying to give officer Darren Wilson a hug for doing his duty.
https://youtu.be/6uzkKPzp2gM
One of the protest leaders said the wounding of the officers "definitely set us back." What the protest leaders refused to face is that twenty-year-old Jeffrey Williams randomly firing off rounds at cops and Michael Brown, attacking a cop, trying to steal his gun, and charging him like a bull in an attempt to kill him IS the face of the black community.  Speaking of the face of the black community, here's young Jeffrey.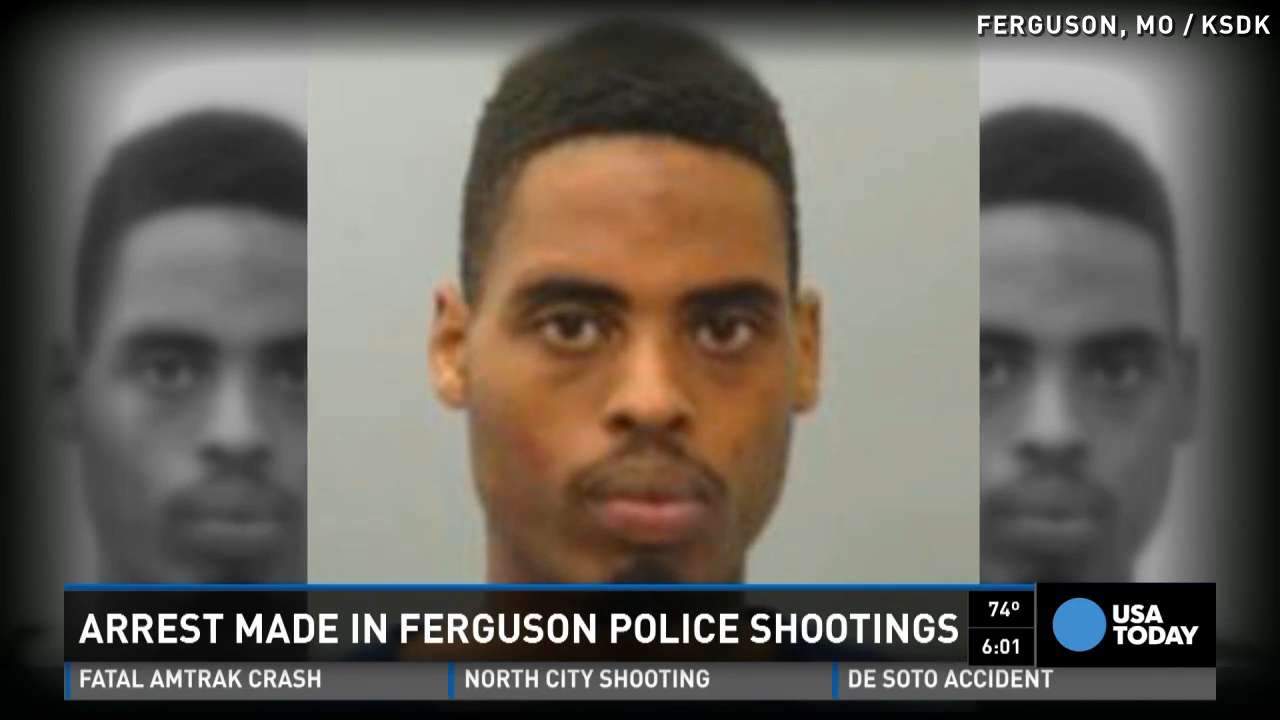 The Obama administration jumped in to offer their words of wisdom on the situation shortly after the arrest was announced. Attorney general for the moment Eric Holder said that the arrest "sends a clear message that acts of violence against our law enforcement personnel will never be tolerated."
In an even better fit public relations President Obama condemned the shooting of the officers. He was appearing on "Jimmy Kimmel Live," and through in a sop for his base, which also happens to be how he really feels, when he said that Fergusons law enforcement practices were "oppressive and objectionable." Drawing a parallel to arguably giving more Blacks traffic tickets and Blacks attempting to murder cops.
Those words of wisdom from Jimmy Kimmel live probably cost the taxpayers at least $2 million in transportation cost to get the president there. It would probably be cheaper to relocate the Kimmel cast and crew to Washington.
Michael Brown's family tossed in their two cents as well, "we reject any kind of violence directed toward members of law enforcement."
If they had just taught that to their son at home he might still be alive.
---
---
Sign up to get alerts from Joe!