Does the North Carolina Common Core include The Black Panthers and Race-baiting?
Wake County, NC, known as the home to one of the Country's most venerable institutions, Wake Forest University, is now known for something entirely weirder. Yes, weirder: Believe it or not, The Black Panthers, police brutality and amnesty for illegal immigrants are now part of the curriculum for fourth graders in the Wake County School District in North Carolina.
According to a report given to Stop Common Core North Carolina by one 4th grade parent, students in this Southern Bible-belt town are being asked to read One Crazy Summer a book by Rita Williams-Garcia, winner of the Newberry Honor Award (2011) and the Coretta Scott King award (2014). Books where the heroes are members of the Black Panther Party.
One Crazy Summer, the story of 3 young African American girls, features the struggles the girls face after being abandoned by their mother, Cecile, who leaves NYC for a new life of radicalism in California.
When the girls travel to see Cecile for the first time after being left by her, their new adventure includes their mother's meanness and her radical new political beliefs. This is especially evident when they find themselves sent to a day camp run by the Black Panthers in 1960s Oakland, CA.
In the story, the Black Panthers are portrayed positively, as fighters for equality, and the reader is "educated about some of the charitable community programs they set up" according to Progressives Today. The book is said to "support the Common Core standards," and is slated for ages 8-12 years and grades 4-7.
Perhaps North Carolina educators have forgotten about the history of violence and the culture of "thuggery and drugs" that the Black Panther Party (BPP) represents in American history.
Founded in 1966 by Huey Newton and Bobby Seale, the black nationalist and socialist organization was active until 1982 and has been criticized widely as having evolved from a political movement that initially received broad support from the African-American community and the political left,  to an organization whose leaders stood accused of criminality, violence, and embezzlement.
So it would seem that some 10 year olds are being force fed propaganda at school.
Because instead of teaching reading, writing, and arithmetic some schools would rather push racism, a glossed over version of the Black Panther Party, and anti-police literature.
Is race-baiting being taught to 10-year-olds?
Just a few highlights of their criminality:
April, 1968 – Eldridge Cleaver, BPP Minister of Information, leads several Panthers on a deliberate raid of members of the Oakland Police Department. The shootout ends with Panther Bobby Hutton's death and the arrests of 7 members of the BPP
September, 1968 – Founding member of the BPP Huey Newton is convicted of manslaughter.
April, 1969 – twenty-one members of the New York BPP chapter are indicted and jailed for a bombing conspiracy.
May, 1967 – Thirty members of the Black Panther Party go to the California State Capitol and enter the California Assembly carrying weapons and earning them their first bit of national news attention.
Yes indeed, early indoctrination will prepare them for college; they will fit right in with many professors. Will these students read any books to counter this narrative to present another point of view? Parents are you reading what your children are reading? Are you talking to your children after school? Are you talking to your teachers?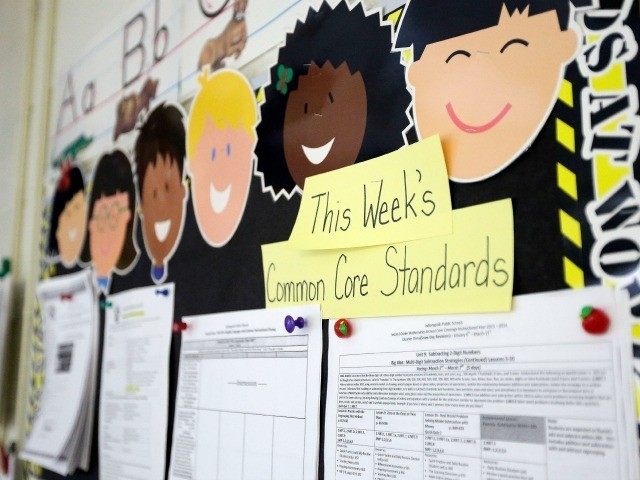 When most of us were 10 years old we were thinking mainly about comic books, barbie dolls, and cartoons. You know, the normal stuff 10 year olds should be concerned about. But it seems in 2015 some schools feel today's 10 year olds should be concerned with things much more adult in nature. Such as racism, and the Black Panther Party.
Might be another reason to pull you kid out of public schools?