Here it is.  The DRESS!  There is a "debate" going on about whether the damn dress is gold and white or blue and black.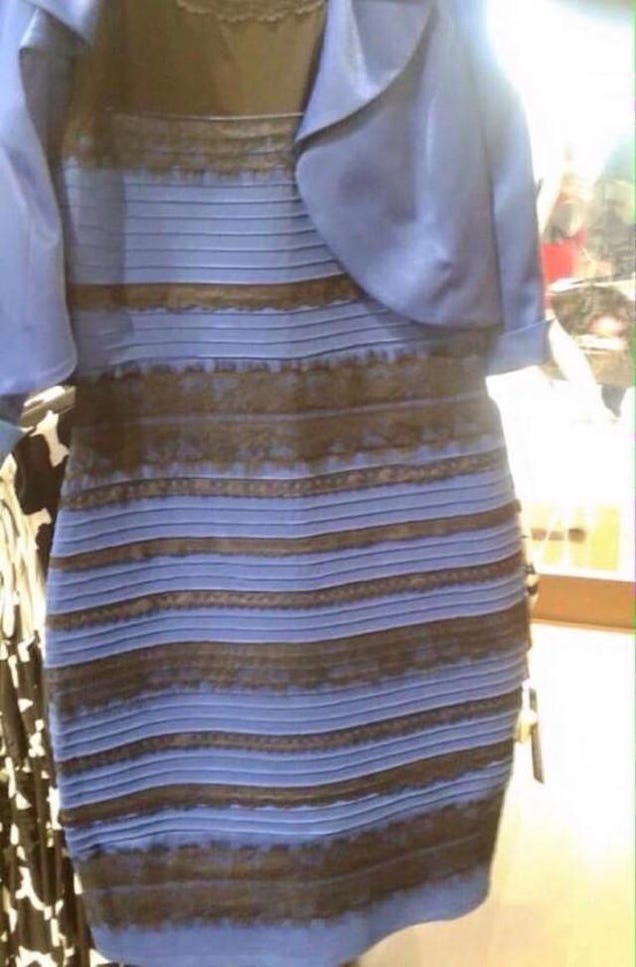 People who have waaaaaaaay too much time on their hands are in the Facebook / Twitter equivalent of a blood feud over the color of the dress.  See for yourself.
It has it's own Facebook page.  Oh, the Black and Blue dress has it's own Facebook page too.
If you Google the Gold and White dress, there are 209,000,000 hits.  Google Blue and Black dress you find 427,000,000 hits.
You will find endless stories that run into thousands of words each on the color of this dress.  People are even polling it.
It's obvious then that we have cured cancer AND the common cold.  There is no more poverty in at least the US and everyone has a job making at least $25.00 per hour.  Oh, and the sun will rise in the West (or maybe the North) tomorrow.
Have a really nice day.  You deserve it.
---
---
Sign up to get alerts from Joe!