BREAKING: Terrorists Murder One, Wound 3 Police at Free Speech Event Attended by Artist Who Caricatured Muhammad
Masked gunmen opened fire Saturday in a terrorist attack on a Copenhagen cultural center, killing one man during a free speech event featuring an artist who had caricatured the Prophet Muhammad.
My guy Howard Portnoy over at Liberty Unyeilding is reporting that three police officers were also wounded at the cafe in Copenhagen where the event "Art, blasphemy, and the freedom of expression" was being held.
Danish police said two gunman used an automatic weapon to shoot through the windows of the Krudttoenden cultural center, which TV footage showed were riddled with bullet holes. They then fled in a carjacked Volkswagen Polo that was found later a few miles away.
Danish journalist Tinne Hjersing said in a tweet that law enforcement has classified the shooting, which riddled the cafe's façade with bullet holes, a terrorist attack, similar to the assault on French satirical magazine Charlie Hebdo.

One of the terrorists, armed with an automatic weapon, flees the scene.
According to the Associated Press via ABC News, the event was "organized by Swedish artist Lars Vilks, who has faced numerous threats for caricaturing the Prophet Muhammad in 2007."
Since 2007, Vilks has lived under 24-hour armed police protection and constant threats because he drew the prophet Mohammed's head on a dog's body that year, according to the Lars Vilks Committees, a group founded to support his right to freedom of expression. Vilks, 68, later told The Associated Press he believed he was the intended target of the shooting.
Al-Qaeda has offered a reward for Vilks' murder, a U.S. woman dubbed "Jihad Jane" was sentenced to 10 years for plotting to kill him, and a protester hit him so hard in 2010 that he broke Vilks' glasses during a talk at Uppsala University in Sweden, according to several reports.
The TV2 channel said Saturday there were some 30 bullet holes in the window of the Krudttoenden cafe and said at least two people were taken away on stretchers, including a uniformed police officer.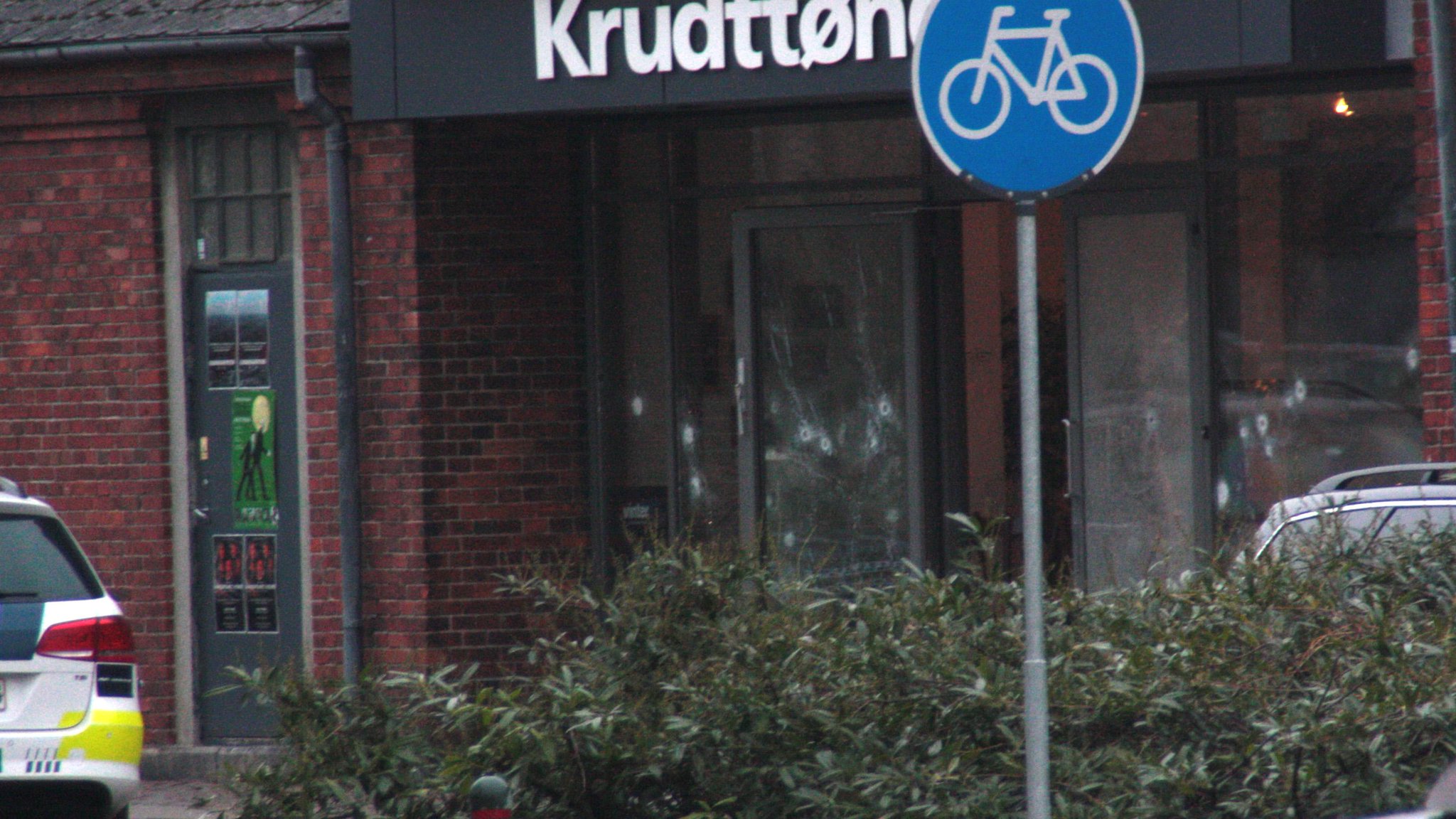 Helle Merete Brix, another organizer of the event, confirmed to reporters that Vilks was present at the event but not injured, adding that when the artist is in Denmark, he receives police protection. Initial reports indicated there had been no fatalities, but a subsequent tweet by Hjersing noted that a civilian, still unidentified, had succumbed to his injuries.
Read more at Liberty Unyeilding
Developing..
– by Rodney Lee Conover (Friend me HERE)