Your Best Friend, Your Worst Enemy.  God bless the United States Marines.
We love Marines.  It's personal.  Our first born is a Marine, he served his active duty from 2001 – 2005 in a Special Operations unit.  When he was in country he was stationed not far away from home and he'd bring his guys home when they got short leave.  Mom's cooking and lots of hugs.  There's nothing we enjoyed more than a house full of Marines.
Anyway, three Marines in Seattle broke up an armed robbery this week and didn't break a sweat.
"She said, 'Help me I'm being robbed.' I stopped paying attention to her. She's not the problem," said Staff Sgt. Ben Shoemaker.

He immediately saw one of the suspects, and ran to try and catch them.

"No — that kid was never going to outrun me," Shoemaker added. "Marines run towards the sound of chaos."

[…]

"As Staff Sgt. Shoemaker detained the first guy, I got on the phone with 911. At the time there were no police officers on the scene," said Staff Sgt. Bryson Twigg.

The other suspect escaped, but Tavares was arrested when police arrived shortly afterwards.

[…]

"It's what we do. From the beginning what we're taught in boot camp — it's a part of us," said Schebesta.

"It's really what I'm trained to do, be it recruiting, be it that — my job is to protect the United States public," said Shoemaker.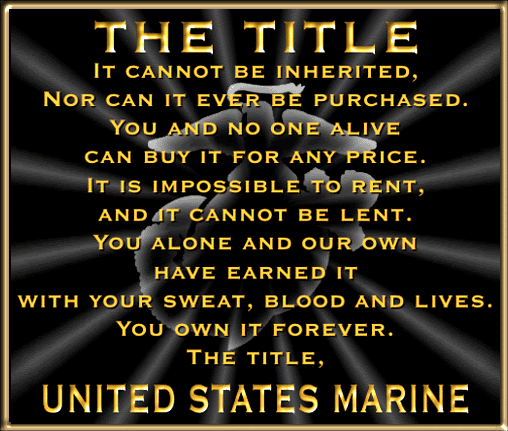 ---
---