Two suspects in the terrorist attack at Charlie Hebdo headquarters in Paris are reported dead in a police raid according to French news service AFP.
French police on Friday killed the two brothers suspected of massacring 12 people at a Paris newspaper on Wednesday and freed a hostage they had been holding unharmed, the authorities said.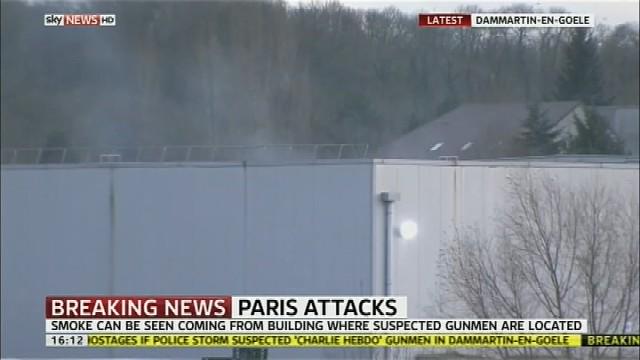 The police launched a simultaneous raid on a kosher supermarket in Paris where an alleged associate of the brothers was holding an unnamed number of hostages. That hostage taker was also killed, according to a senior French police official, and at least five hostages were freed.
Shortly after 5 p.m., explosions and gunfire were heard at a printing plant in Dammartin-en-Goële, outside of Paris, where the two brothers were holding a single hostage.
The Kouachi Brothers are DEAD!

Friend Rodney Lee on Facebook – if you dare. No one turned away.
An assault group stormed the building northeast of Paris where the suspects in Wednesday's shooting attack were holding a hostage. CreditYoan Valat/European Pressphoto Agency