Andrew Tahmooressi, the Marine who spent eight months behind bars in Mexico, arrived back in the U.S. Friday night after a Mexican judge ordered his immediate release:
Here are some photographs captured him taking his first steps back on American soil.

With mom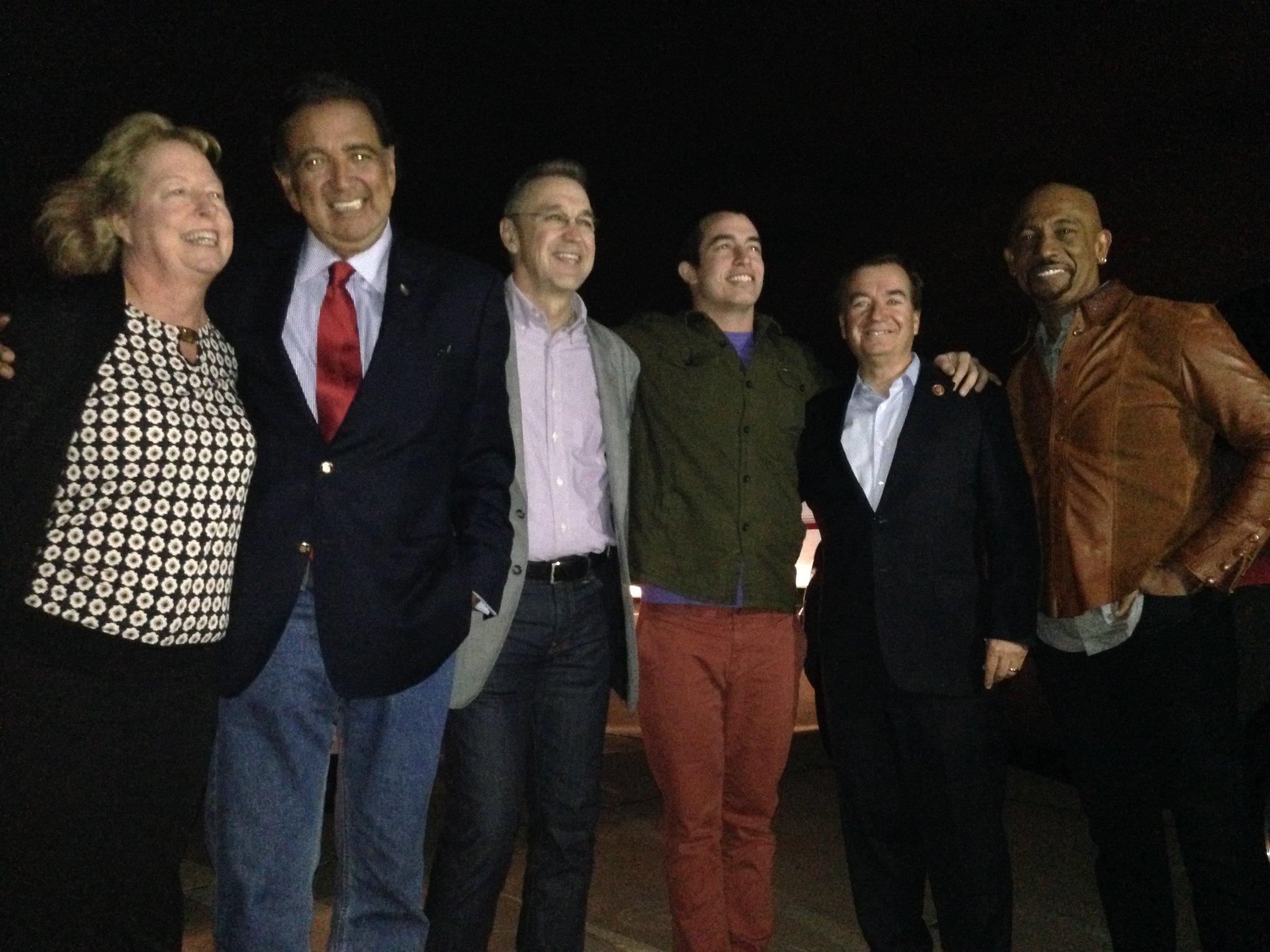 Montel Williams on the far right
Eric Holder goes to Ferguson to comfort the family of a thug who could have killed an officer if he got the chance yet neither Holder nor Obama could make top level contact with Mexico to try to free an innocent American vet. We know where the priorities are for this administration. How shameless they have been.
Armed military / police have invaded us from Mexico and threatened our people and we "understand" and take no action against them. Andrew inadvertently enters Mexico, tries to turn back but is not allowed to do so. Yet Obama could not go to bat for Andrew. Mexicans are allowed to make mistakes, but not a white vet.
— paulwbrown
Mexicans following the Senate and House poll numbers? Probably. Republican landslide would be harmful to Obama's disdain for American troops and their personally owned guns.
— Big Media Bias
it wouldn't surprise me if this administration told the Mexican government to hold onto our warrior until the right opportunity! Remember do not let a good crisis go to waste!!! It makes me sick because this whole thing stinks.
— psadie
<script type="text/javascript"async src="http://launch.newsinc.com/js/embed.js" id="_nw2e-js"></script>
<div class="ndn_embed" data-config-widget-id="2″ style="width:425px;height:320px" data-config-type="VideoPlayer/Single" data-config-tracking-group="91596″ data-config-playlist-id="13434″ data-config-video-id="28086436″ data-config-site-section="joeforamerica"></div>
Sign up to get alerts from Joe!