Harry Reid: It Ain't Over Until Candy Crowley Sings
Senate majority leader Harry Reid hasn't talked much about the BLM smackdown in recent days, but now says "it's not over."
Reid doesn't answer questions about Communists and their Solar projects, but he did tell reporter Samantha Boatman his take on the Bundy victory in the desert – where he and his son may have lost out on some valuable contract plans with our friends in the Chinese government:
"Well, it's not over. We can't have an American people that violate the law and then just walk away from it. So it's not over," Reid said.
The Senate leader had just wrapped up a speech and question and answer session with students at UNR… Now if they could only get those guns out of the hands of those stupid American conservatives… drat.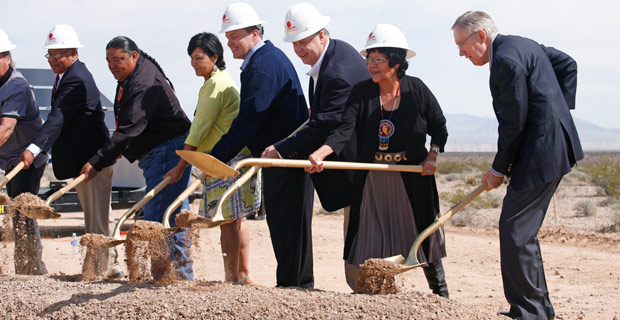 Reid, who was exposed as the one behind the BLM's harasser of Nevada rancher Cliven Bundy, is pictured here in March breaking ground for a new solar farm near the Bundy Ranch.. Awkward!!
The development of solar farms just like this one is exactly why Sen. Reid was using the BLM to push Bundy out.
And how did he make that happen so easily? Well, the BLM director is Reid's former senior advisor! How convenient!
Scumbag.